What We Do
Using a state-approved tutor training method, the organization recruits and trains volunteers to provide one to one and small group tutoring for people who are struggling with literacy — both for people who know English, and those who are immigrants and need English language skills. There is no cost to the students for tutoring services.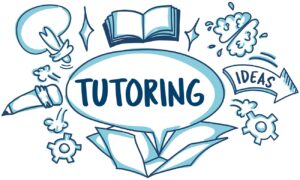 The program is student-focused. Individualized learning gives adult students a voice in their learning and helps them set short- and long-term goals that are achievable and proven to give students the confidence and motivation needed to succeed.
All incoming adult students are assessed using NYS Education Department approved methods by professionally trained staff who match volunteer tutors with adult students, help them identify short- and long-term goals, and provide guidance and support.
Understanding that illiteracy can be an intergenerational problem, Literacy Connections offers the Book Buddies program to encourage children to read and break the inter-generational cycle of illiteracy. The Book Buddies program recruits, trains, and matches volunteers to work one-to-one with children in school who are identified by their teacher as in need of extra reading or math help, and to read to small groups of children.