Tuesday, March 28, 2023
Marist College
–
Student Center
This fun-filled annual event brings High School & College students, and adults of all ages together for a friendly competition that supports basic literacy instruction for adults and reading enrichment for children.

Golden Honey Bee $1,500
Featured in website, full page in program, certificate and a special banner displayed at the event.
Bronze Bee $1,000
Certificate and special website program listing.
Busy Bee $500
Website and program listing
All sponsors are featured on social media
Spelling Bee sponsorships help Literacy Connections provide life-changing education to adults and reading enrichment programs for children.
Teams hold up a sign with the sponsor's name each time they spell throughout the Bee.  Each team participates for a minimum of 10 rounds.
THANK YOU to these generous sponsors of the 2023 Community Spelling Bee!
Golden Honey Bee – $1,500 sponsorship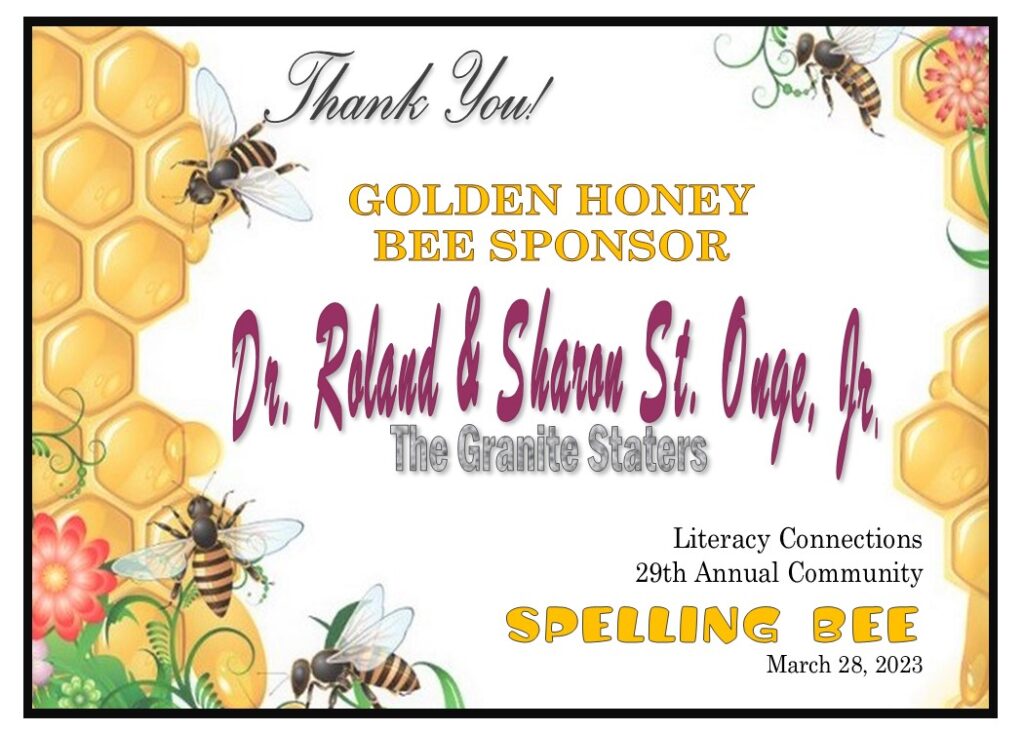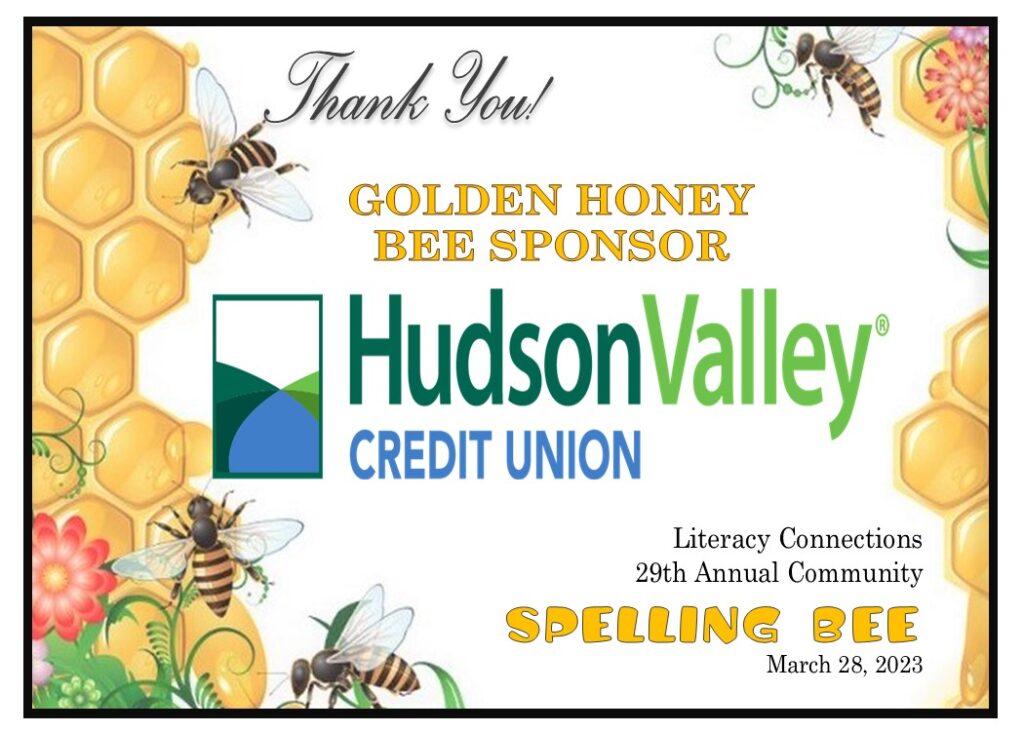 Bronze Bee – $1,000 sponsorship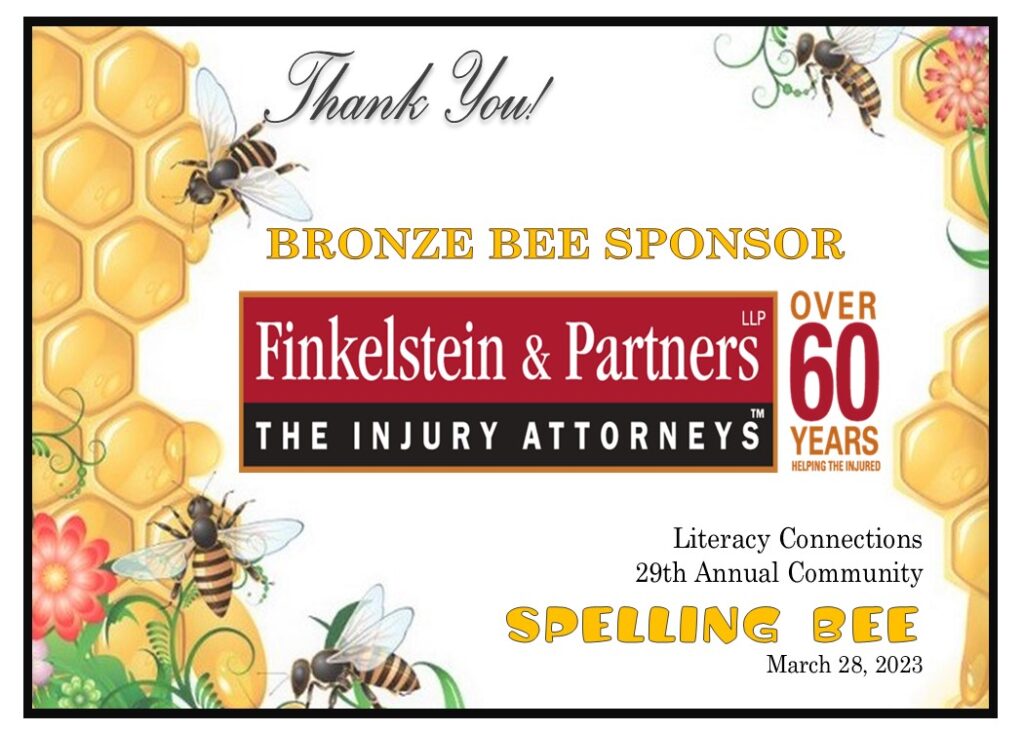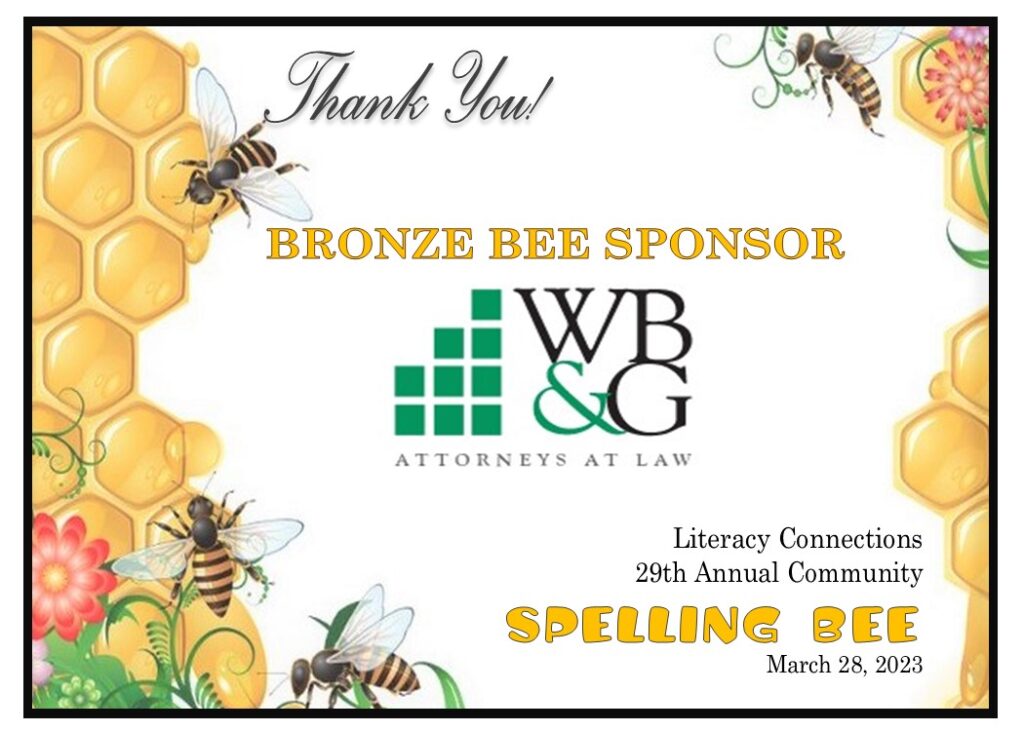 Busy Bee – $500 sponsorship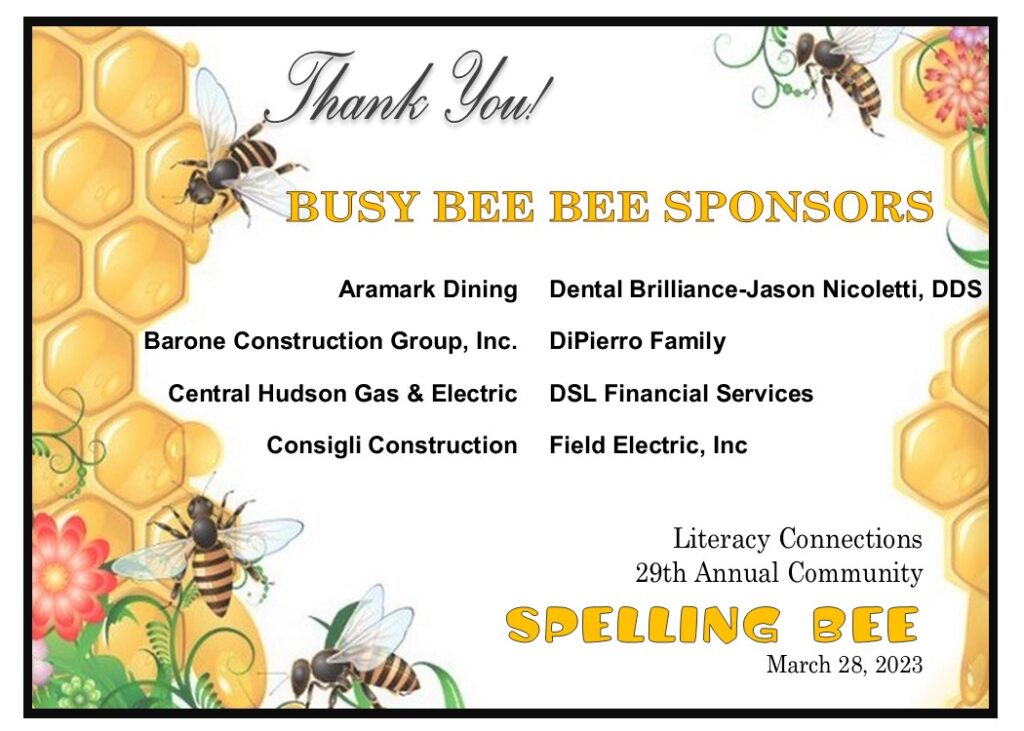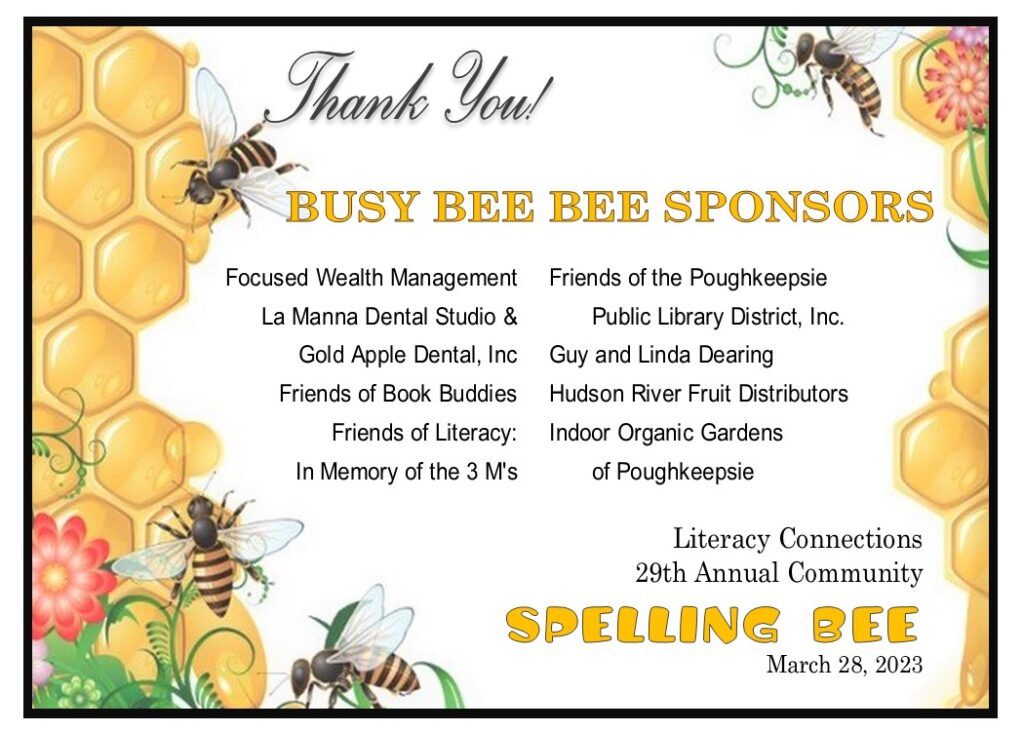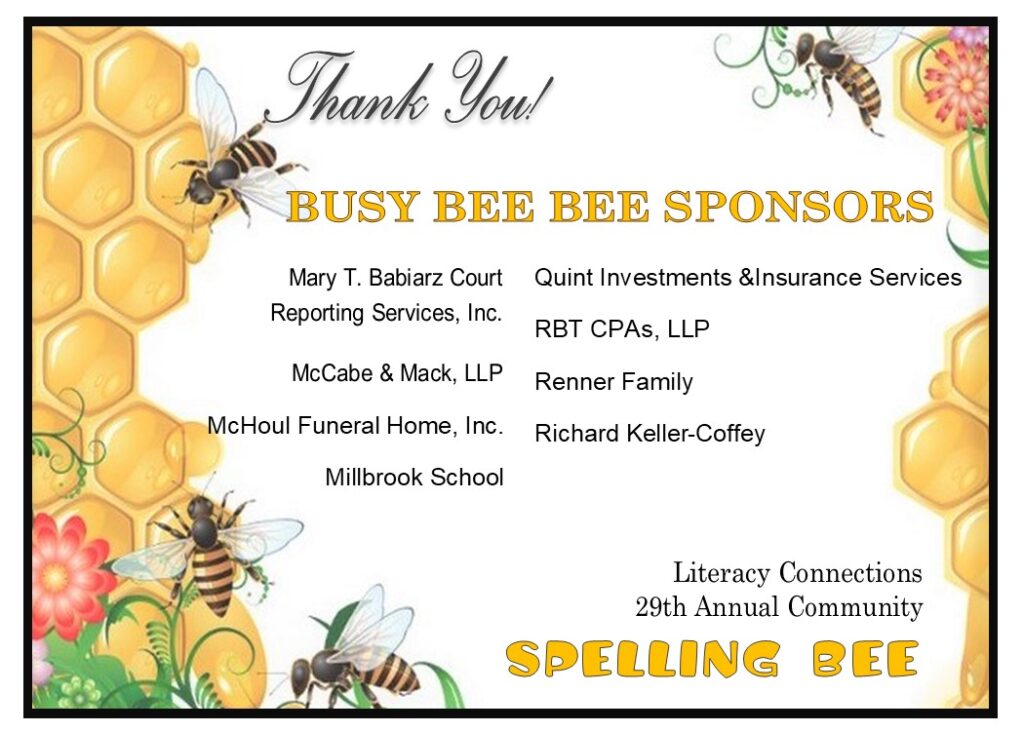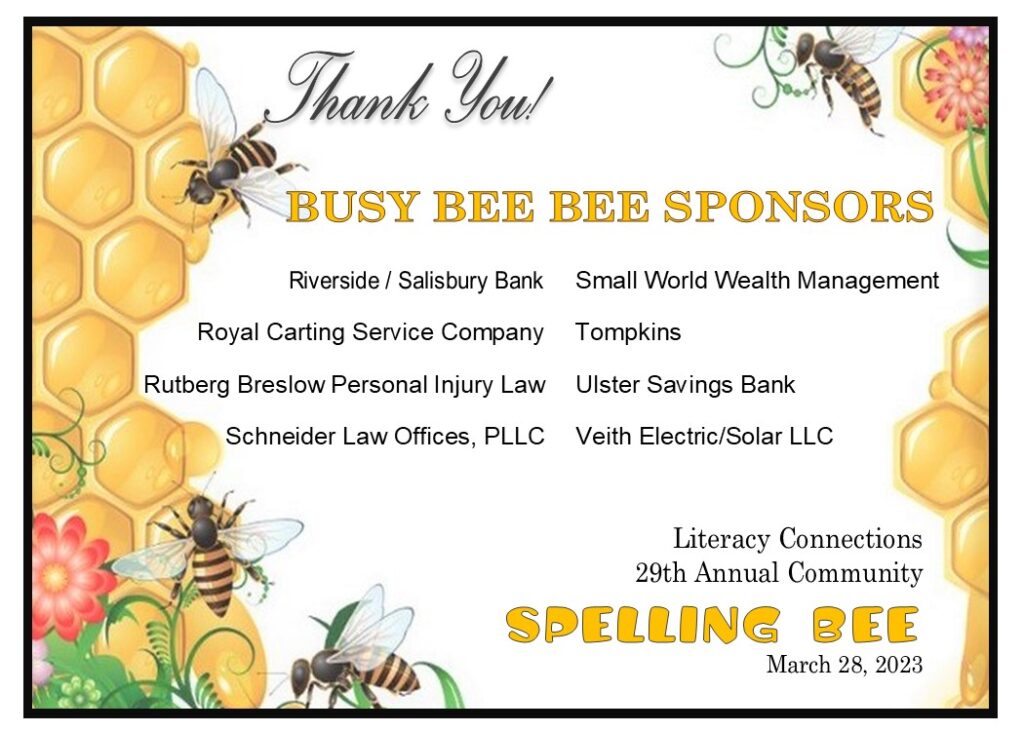 By taking part in the community Spelling Bee you will be directly supporting literacy programs for adults & children. The staff, volunteers & students at Literacy Connections sincerely thank you!