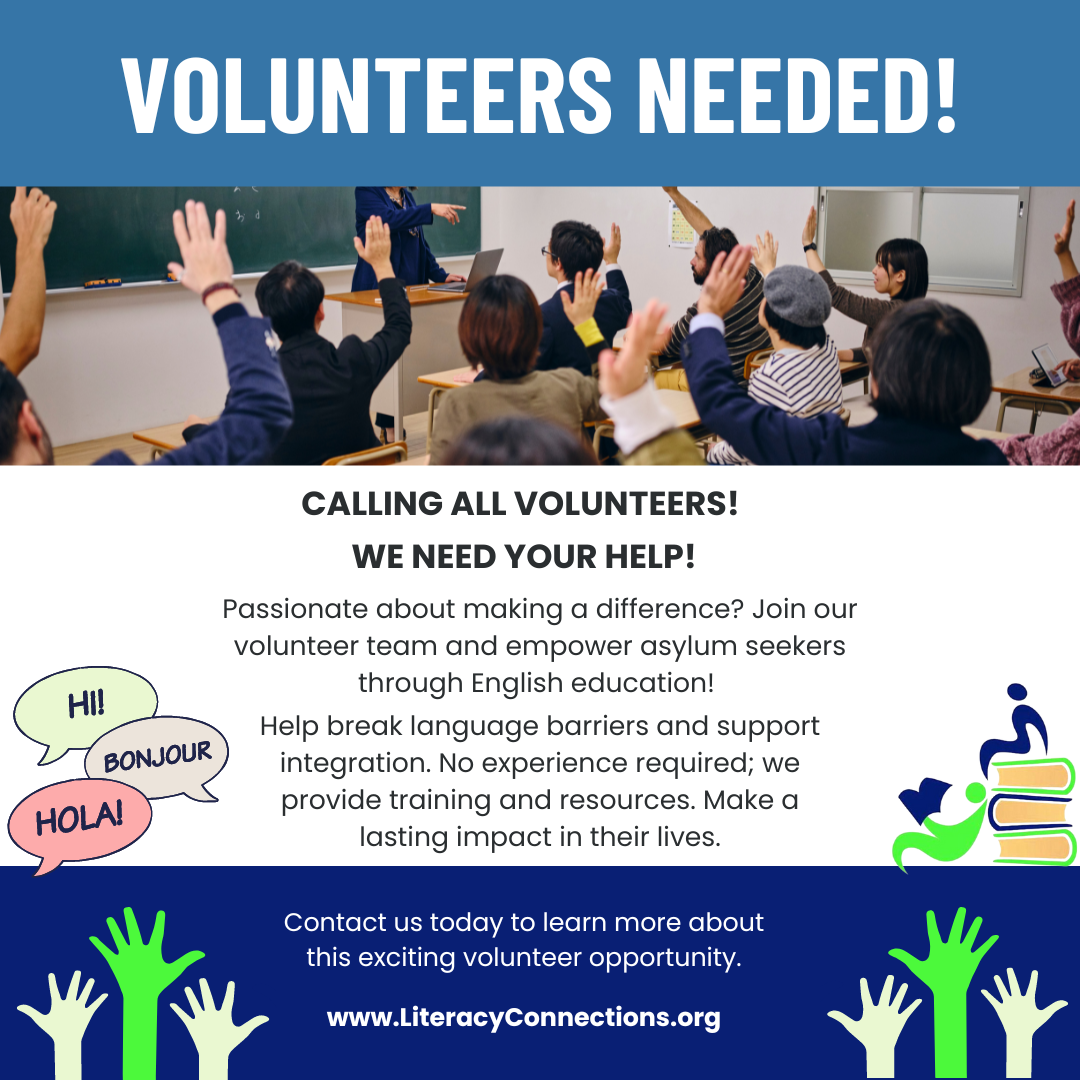 Are you passionate about making a positive impact on the lives of others? Join our volunteer team and empower asylum seekers through English language education!
Many asylum seekers in our community face language barriers that hinder their integration. To address this need, we have launched a time-limited initiative providing temporary English language instruction during their critical transition period. We need dedicated volunteers like you to support this cause.
As a volunteer, you'll create a welcoming environment for asylum seekers as they navigate their new surroundings. Your role as an English language instructor will equip them with vital communication skills to rebuild their lives, find employment, pursue education, and engage within our community.
No teaching experience is necessary; we provide comprehensive training and resources. Your passion, empathy, and commitment matter most. Whether you can spare a few hours each week or more, your contribution will make a lasting difference.
Join our volunteer team and experience the fulfillment of making a positive difference. Fill out a volunteer interest form or contact us for more information.
If volunteering isn't feasible for you, please consider supporting our 'Words of Hope' campaign by making a donation. Your contribution will greatly assist our efforts in empowering asylum seekers through English language education. Help us break down language barriers and provide them with the tools they need to rebuild their lives. Every donation makes a meaningful impact. Visit our website to donate and learn more about our campaign: Words of Hope.
Together, let's build bridges through language for a brighter future.
#Volunteer #AsylumSeekers #EnglishEducation #MakeADifference