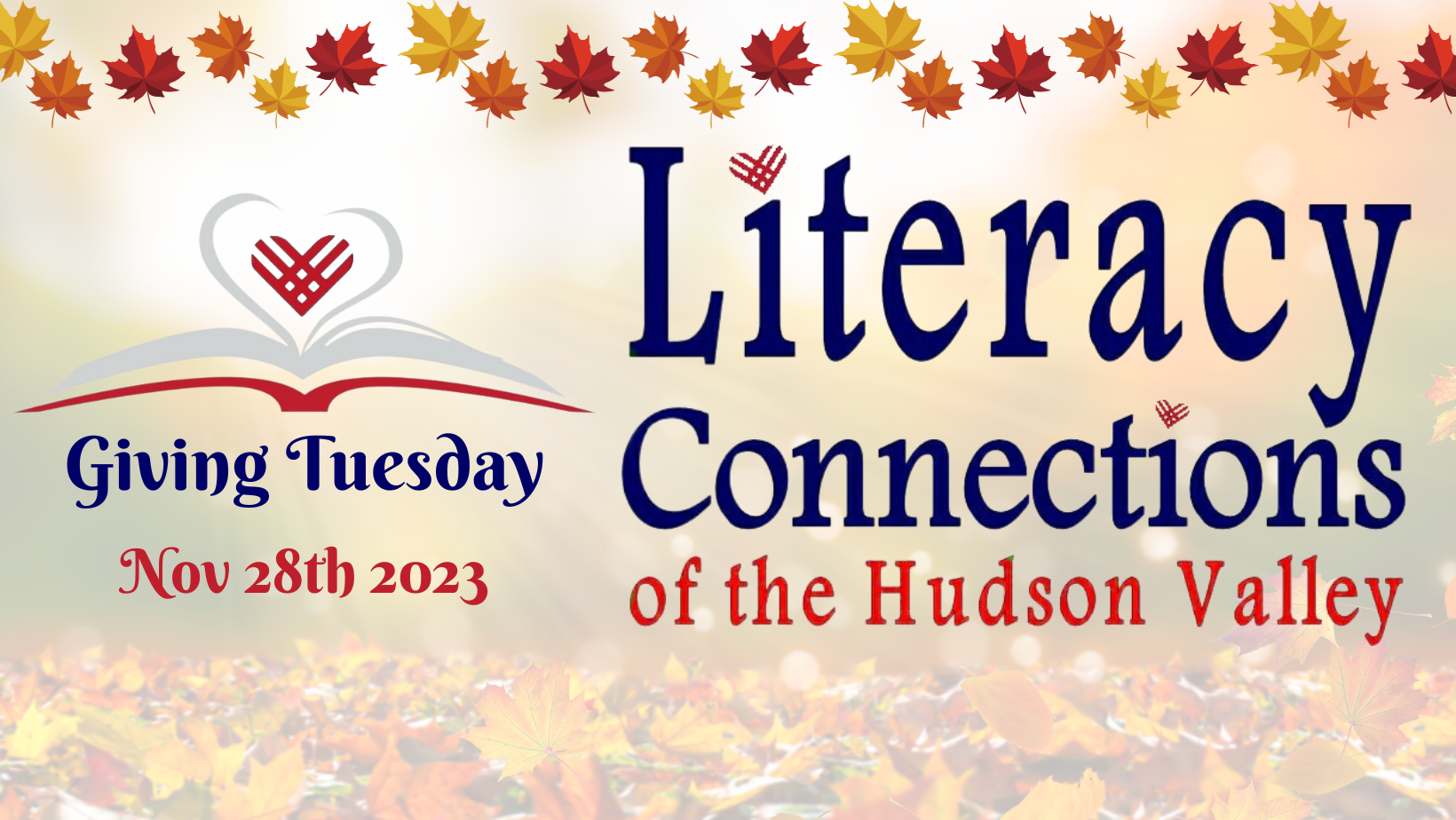 Every year, Giving Tuesday serves as a global day of generosity and community impact, following the consumer-focused days of Black Friday, Small Business Saturday, and Cyber Monday. On this special day, individuals and organizations come together to make a difference, and Literacy Connections of the Hudson Valley is no exception. Join us this Giving Tuesday in our mission to change lives through the power of literacy.
Why Give to Literacy Connections:
At Literacy Connections, we believe that literacy is the foundation of success and personal growth. By donating to our organization, you are directly contributing to:
Providing books and educational resources to children and adults in need.

Offering vital tutoring and educational services, equipping learners with the skills they need to thrive.

Breaking the cycle of illiteracy and creating a brighter future for our community.
Your contribution isn't just a donation; it's an investment in the well-being and prosperity of our community. Literacy is not only about reading; it's about empowerment, opportunity, and transformation.
How Your Donations Make an Impact:
Your generous donations have a profound impact on the lives of those we serve:
Your donation can provide a set of age-appropriate books for a child, sparking a lifelong love of reading.

Or support one-on-one tutoring for an adult striving to improve their literacy skills.

Contributions of any amount enable us to continue our work, offering a brighter future to individuals and families.
This Giving Tuesday, you have the opportunity to be a part of something incredible. By giving to Literacy Connections of the Hudson Valley, you're supporting literacy, learning, and growth in our community. Your generosity can help us unlock potential, create opportunities, and transform lives.
Thank you for joining us in our mission to promote literacy. Your donation is a catalyst for change, and together, we can build a world where everyone has the opportunity to read, learn, and succeed.
Your support is essential, and we appreciate your commitment to our cause. Let's change lives together, one book at a time.