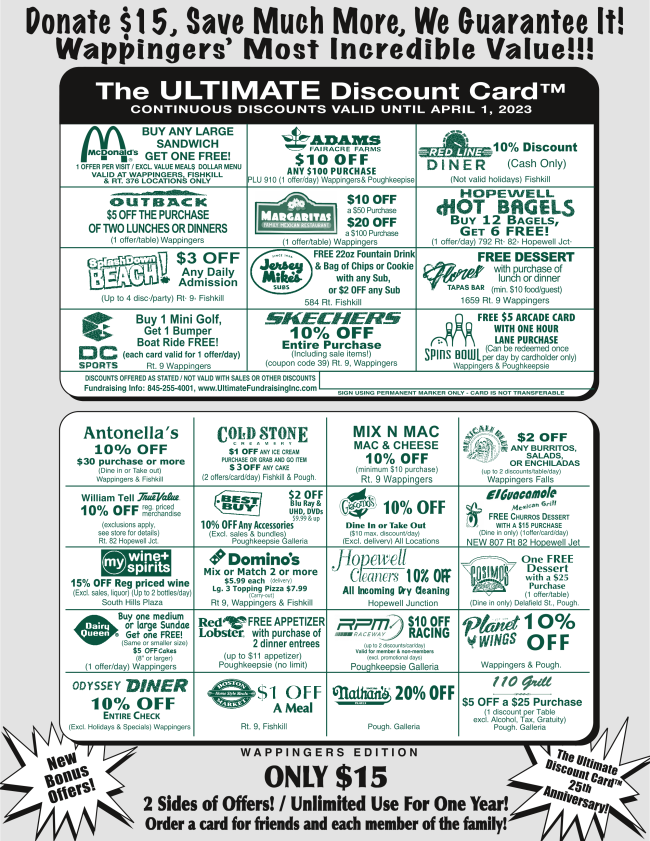 Hello Friends of Literacy
The Ultimate Discount Cards for Poughkeepsie and Wappingers are on sale now!
The Discount Card offers 1 year of discounts for only $15. The card pays for itself in discounts
after just a few uses. Your purchase helps support programs at Literacy Connections.
Check out the card flyers to see all the discounts.
You can buy your card at our Poughkeepsie office (504 Haight Av) with cash or a check
(no credit card) or you can order online using the link below and the card will be mailed to you.:
https://www.instaraise.com/literacy/ultimatecard
If you have any questions please call us at 845-452-8670.
       THANK YOU FOR YOUR SUPPORT!