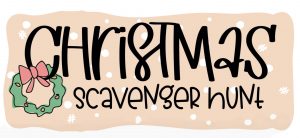 Join us virtually this Christmas for a Christmas-themed scavenger hunt!!
Get your list for $7!
Lists will be sent out after Wednesday, December 16th!
You will have until December 23rd to find and take pictures with as many items as you can!
The person who finds the most items wins!!
Remember to like and share our page and event! The more people that play the bigger the prize!