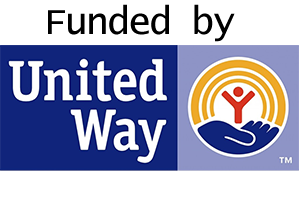 BOOK BUDDIES is a program that gives adult volunteers the opportunity to read one-on-one with elementary school children, right in the school. It is geared for children in 2nd, 3rd, and 4th grade. Volunteers provide children a positive reading experience as well as a consistent adult role model. During the Book Buddy session, volunteers may work with the children on classroom or homework assignments provided by the teacher; they may work with flash cards or play reading games (such as Banagrams or Mad Libs); or they may simply read a book for enjoyment.
Book Buddies has been in place in the Hudson Valley for two years and response from schools has been extremely positive. Based on the teachers' feedback, 97% of students in the program have improved both reading skills and reading confidence. 100% of the teachers have asked to continue to have Book Buddies for their students for the next school year.
Book Buddy volunteers are recruited to donate the equivalent of "one lunch hour a week" to go to a nearby school to read with children. The Book Buddies coordinator recruits schools and volunteers to participate in the program. In the fall, the coordinator works with the schools to help match volunteers and students. Throughout the school year, the coordinator helps keep volunteers informed of any changes in the school schedule and works with the volunteers if any questions arise. Book Buddies volunteers come from all walks of life. They are working adults, college students, at-home parents, and senior volunteers.
Children are selected by their teacher to participate in the Book Buddy program. Teachers usually select students who read below grade level, need extra practice reading or who lack confidence in their reading ability. Third Grade is a crucial year. It is the year when children should be transitioning from learning to read to reading to learn. Children struggle to make this transition for many reasons. Some children simply need more time and practice to become proficient while some did not get the foundation at home – they were not read to regularly; they do not see their parents read; or their family does not regularly speak or read English. Some start school with a language and vocabulary deficit that is difficult to overcome.
A retired teacher, and volunteer at Literacy Connections, once said to us: "If I only could have had some extra one-to-one time with so many of these kids—just to sit out in the hallway and let them practice reading aloud–I know they could have become solid readers. It was just that simple–and tragic." This statement inspired Book Buddies.
Want to Learn More?
Call Judy Connolly at 845-452-8670 or email BookBuddies@LiteracyConnections.org
Download our Volunteer Enrollment Form